The Bride's Guide to Applying Bronzer for a Show-Stopping Wedding Day Makeup Look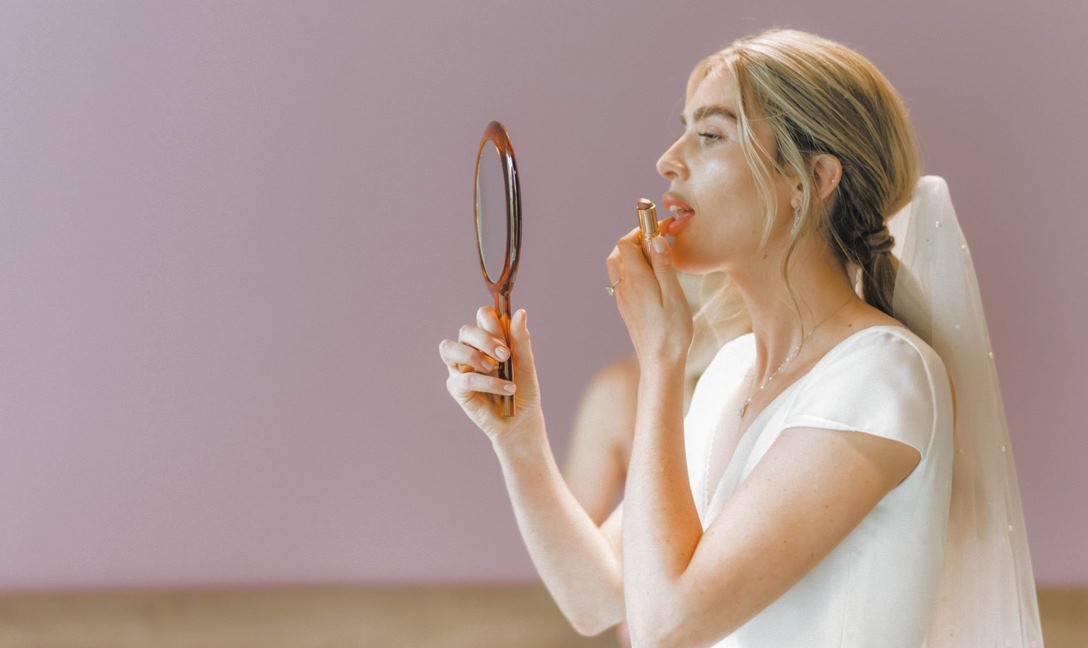 For many brides-to-be, the thought of getting ready for their wedding day might bring about both excitement and fear. After all, this is your time to shine! So naturally, you want to look and feel your absolute best as you make your long-awaited walk down the aisle towards the love of your life. And one surefire way of highlighting those looks perfectly is with a flattering application of bronzer. Whether it's dramatic or soft and gentle – with just a few strategic brushstrokes you can be on track to hit that lovely bronzy glow guaranteed to turn heads at your wedding reception. So without further ado, let's embark on an exclusive journey focused exclusively on giving you pointers on how to apply bronzer like a true pro!
How to achieve the perfect glow on your wedding day with bronzer
When achieving the perfect glow on your wedding day, bronzer can be a great way to add dimension and warmth to your makeup look. Here are some tips for using bronzer on your big day: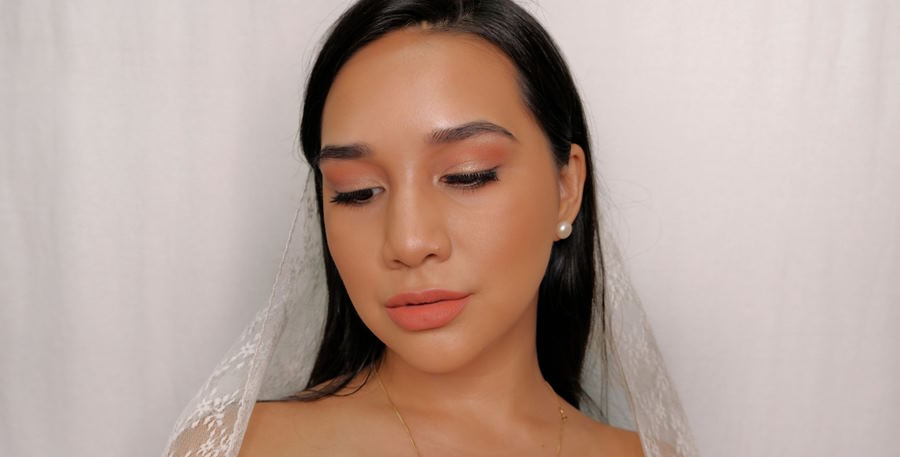 Choose the Right Shade: When choosing a bronzer, pick one that matches your skin tone. If you have fair skin, choose a light shade of bronze with pink or peach undertones; if you have medium skin, opt for shades of golden bronze; and if you have deep skin, go for deeper shades with more brown undertones.
Start Small: Bronzer can be heavy-handed if applied incorrectly so start by applying small amounts in strategically placed areas like the hollows of your cheeks, the tip of your nose, and along the hairline.
Blend it Out: Once you've applied bronzer to where you want it on your face, blend it out with a fluffy brush or beauty sponge to create an even finish that doesn't look too heavy.
Set It: Lastly, set your makeup with a light dusting of powder so that your glow can last all day long!
Following these tips will ensure you have a beautiful, natural-looking glow for your wedding day! With a little practice and patiencфe, you can achieve the perfect bridal look using bronzer.
Makeup essentials and techniques for a lasting bridal look with bronzer
Once you have applied your base makeup and foundation, the next step is to add bronzer to give the perfect sun-kissed look. Bronzing powder or a bronzing cream can be used depending on your preference. For an even, natural finish use a large fluffy brush and apply the bronzer lightly in circular motions, focusing mainly on the areas where the sun would naturally hit; forehead, nose, cheeks, and chin. Bronzer also adds warmth to your overall skin tone, which helps create a healthier-looking complexion.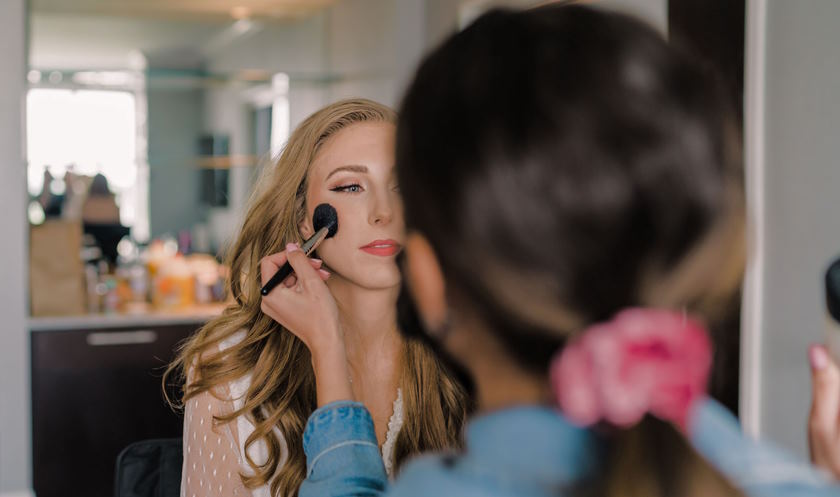 Set it with loose powder or setting spray to ensure your bridal look lasts until late into the night. This will help control shine as well as lock in all of your gorgeous products for long lasting wear. Apply the loose powder with a large fluffy brush, or use a spray across your face.
Finally, finish off the perfect bridal look with a highlighter. Choose one that compliments your skin tone and remember to apply lightly onto the higher planes of your face; cheekbones, brow bones, cupids bow and tip of nose. This will give you an effortless glowing look that lasts all night!
Don't forget to keep some makeup essentials on hand, such as a primer and blotting papers so you can touch up throughout the day if necessary. Investing in good quality makeup products for your bridal look is essential for achieving a flawless look that will last through those special moments! Congratulations on finding the perfect bridal makeup look for your big day!