Tips and Tricks for Applying Flawless Wedding Makeup for Chubby Faces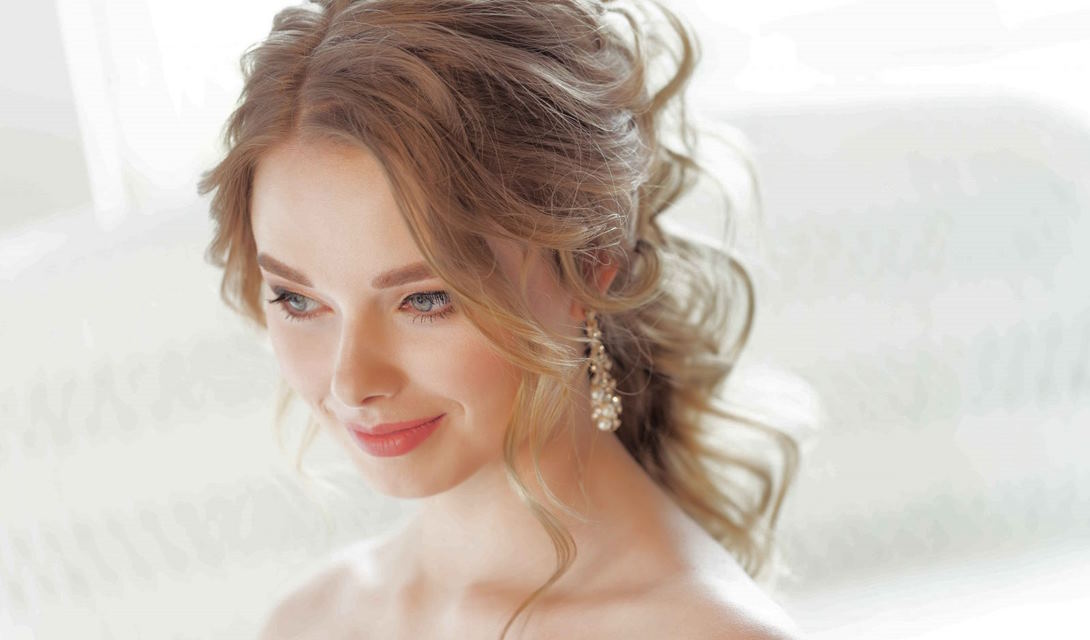 Every woman wants to look her best on their wedding day, which is why having perfect face of makeup can make all the difference. Achieving flawless-looking makeup with round or chubby cheeks can be tricky, though! Everyone's features are different, and not every type of makeup suits everyone. In this blog post, we will explore tips and tricks that will help you create stunning wedding makeup when your face has chubbier cheeks. We'll show you how to highlight them for an enhanced appearance so that you will look picture-perfect in your special day photos!
Tips for finding the right wedding makeup for chubby faces
Choose makeup that enhances your features: When finding the right wedding makeup for chubby faces, choosing makeup that enhances and accentuates your best facial features is the most important. For example, if you have full cheeks, you may want to opt for a more subtle blush and lipstick color while highlighting your eyes with bolder colors and eye shadows.
Avoid heavy coverage foundation: While full coverage foundation can be great for evening out skin tone, it doesn't always work well on chubby faces as it can look cakey or settle into fine lines and wrinkles. Instead, opt for lighter formulas such as tinted moisturizers or BB creams that provide enough coverage without looking too heavy.
Contour and highlight your features: Chubby faces can benefit from a bit of contouring, which is the process of using darker tones to define certain areas of the face while using lighter shades to create highlights and draw attention to other areas. This can help to slim down chubby cheeks and create a more balanced look without appearing too heavy or cakey.
Use waterproof makeup: Weddings often involve happy tears – so ensure your makeup stays in place! Opt for waterproof products such as mascara, eyeliners, lipsticks, blush, and foundation to ensure your wedding day look lasts until you reach the reception hall!
Don't be afraid of color: Chubby faces don't have to limit you when it comes to choosing bold makeup looks. Don't be afraid to experiment with various colors and textures, as the right ones can help bring out your best features and make you look stunning on your wedding day!
Get a professional opinion: Consult a professional makeup artist specializing in bridal beauty when in doubt. They will be able to advise on how best to apply makeup for chubby faces and even do a trial run before the big day so that you can see exactly how the finished look will turn out!
Have fun with it: Remember that this is your day – so have fun with it! Experiment and test out different looks until you find the one that feels right for you. And don't be afraid to go a bit bolder than usual – after all, this is your wedding day and you want to look your absolute best!
These tips should help you find the perfect wedding makeup for your chubby face. Remember that everyone's features are unique and beauty comes in all shapes and sizes, so embrace yours and ensure your special day is as beautiful as possible!
The perfect bridal makeup look for chubby faces
Avoid using too much foundation, as this can make the face appear cakey and unnatural. Instead, use a light concealer to even out the skin tone, then use a subtle contour around the cheeks and forehead to define without looking overly made up. Next, add a hint of blush for an extra bit of color, then finish with a light dusting of powder to set it all in place. Finally, finish with a long-lasting lipstick or gloss for an added touch of glamour. With this look, you'll be sure to turn heads on your big day!
For chubby faces, opting for hairstyles that draw attention away from the fuller features is key. A half-up/half-down style can be the perfect choice, as it will frame the face without adding any extra weight. Next, try curling or straightening your hair to add volume and movement, then add a few well-placed pins or clips for extra detailing. Finally, a volumizing hairspray will help keep everything in place all day long. With this hairstyle, you'll look chic and stylish on your special day!
Finally, accessorizing is key for chubby faces. Opt for delicate pieces that won't overpower your features. A simple tiara or hairpiece with a few sparkly accents can add an elegant touch without drawing too much attention away from your bridal makeup look. Pearl earrings and necklaces are also great options that will add a touch of sophistication and shine. With the right accessories, you'll look stunning on your big day!
With the right makeup and hairstyle, plus some carefully chosen accessories, chubby faces can be made to look beautiful and elegant on their special day. With just a few simple steps, you can create a bridal look that is both timeless and flattering. You are sure to turn heads with your amazing transformation!