Stunning Ways to Decorate With Paper Lanterns at a Wedding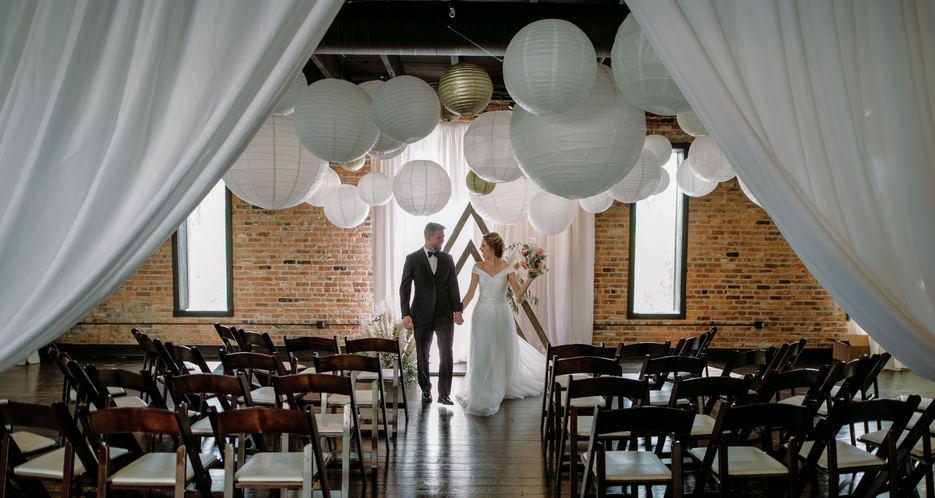 From hand-painted lanterns to paper crafts, decorating a wedding venue with beautiful paper lanterns is an eye-catching and budget-friendly way of setting the tone for your special day. Not only can they be displayed in different shapes, colors and sizes, but paper lanterns also offer flexibility, so you can add them anywhere you'd like – either indoors or outdoors! Plus, when used correctly and creatively, these stylish decorations will create a stunning visual effect at your nuptials that you and your guests will remember for years. Read on to find out some amazing ways to use paper lanterns at a wedding – from mesmerizing table centerpieces to ornate aisle décor – that are sure take your celebration game up a notch!
Creative ways to use paper lanterns at your wedding
Paper lanterns are a popular and versatile decoration to use at weddings. Not only do they provide a soft source of light, but they also add a touch of whimsy and ambiance to any event. Here are some creative ways you can use paper lanterns at your wedding: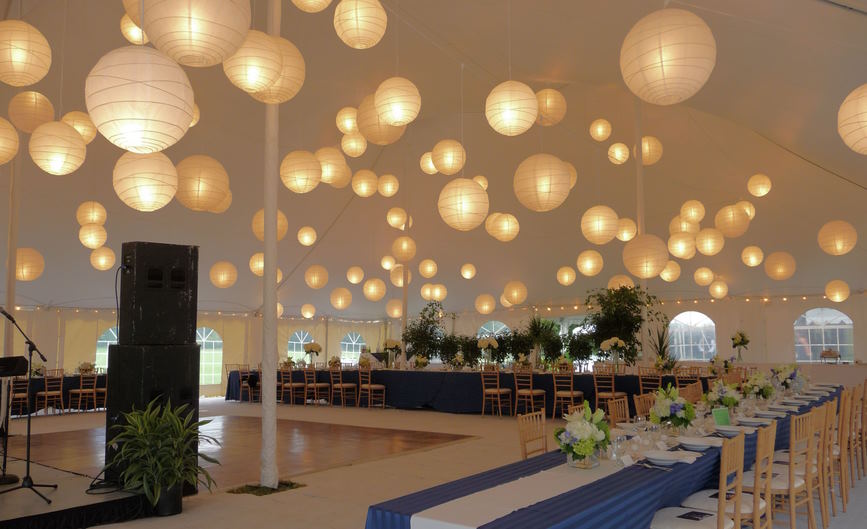 Create a romantic ambience with hanging paper lanterns in the reception hall or outdoor space. You can mix and match different sizes, shapes, and colors to create an eye-catching display that will be sure to wow guests.
Add a unique twist to your ceremony seating by using paper lanterns as chair decorations! Place small, colorful lanterns on the chairs for guests to enjoy throughout the event.
Use paper lanterns to create an enchanted walkway leading up to the ceremony or reception hall. Hang various colored and sized paper lanterns along trees, posts, or railings for guests to admire as they make their way into the venue.
Place paper lanterns on tables during your reception dinner. Mix and match colors and shapes for a unique centerpiece that will light up any table!
Finally, use paper lanterns as part of your wedding send-off! Have guests gather around you in a circle, with each person holding their own colorful paper lantern as you take your final steps together as newlyweds!
With these creative ideas for using paper lanterns at your wedding, you can be sure to create a truly magical event!

Create a magical atmosphere at your wedding with paper lanterns
Paper lanterns are a perfect way to add a whimsical touch to any wedding. They come in various colors and sizes, so you can mix and match the colors to create a unique look for your event. Hang them from trees or string them together with fishing line or ribbon to add an extra layer of enchantment. The paper lanterns will provide a beautiful backdrop day or night, making it easy to create that romantic atmosphere you've always wanted on your special day. Not only do they look great but they also provide additional lighting when the sun goes down, creating a truly magical ambience.
Paper lanterns also make wonderful table decorations; hang them over reception tables for that extra bit of sparkle and romance. You could even use them as decorations for the aisle or as part of a photo booth backdrop. They're easy to set up and take down and instantly add a touch of whimsy to any space.
When it comes to decorating with paper lanterns, the possibilities are endless! So get creative and have fun with it – you'll be surprised at how easily these simple decorations can change the look and feel of your venue. With a few paper lanterns, you can create an enchanting atmosphere that will make your wedding day truly unforgettable.