Sustainable Ways to Accessorize Your Eco Wedding Hair Look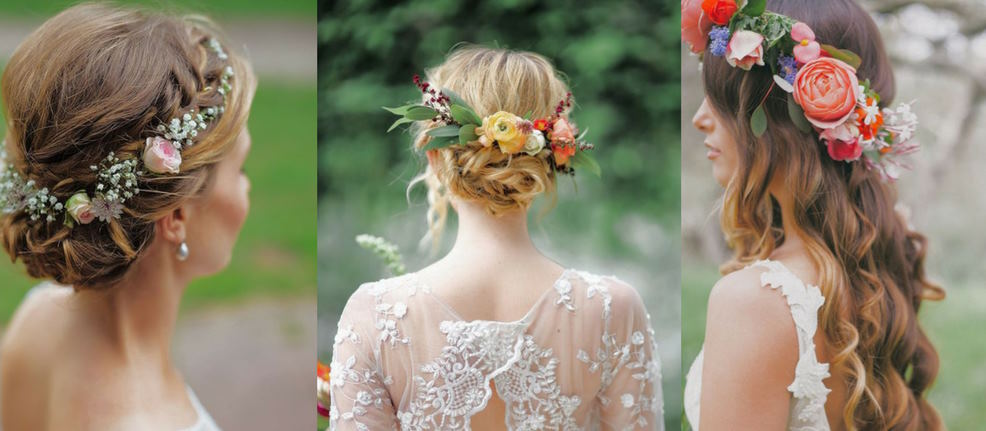 It's your wedding day—one of your life's most meaningful and special days. You've thought about every detail down to the last hair ornament or fascinator, but have you considered how sustainable each detail is? Nowadays, more and more couples are focusing on eco-friendly weddings, which includes accessorizing with sustainably sourced products! We're here to help make your big-day choices easier as we break down four ways to accessorize your eco-wedding hair authentically. Read on for tips on unique accessories made from natural materials like wood, rattan, silk ribbons or feathers that will add flair to any trouble areas while still keeping sustainability in mind.
Planning a sustainable wedding? What you need to know about eco-friendly hair accessories
When planning a sustainable wedding, hair accessories are often overlooked but can make a big difference. Eco-friendly hair accessories come in all shapes and sizes and can help you create a stunning look while cutting down on waste at the same time. Here's what you need to know about eco-friendly hair accessories for your special day:
Look for natural materials like wood, cotton or jute when shopping for eco-friendly hair accessories. These materials are more easily renewable and biodegradable than many plastic alternatives.
Opt for handmade items instead of mass-produced pieces. This will not only reduce waste, but it will also support independent designers who take great pride in their work.
Choose second-hand items whenever possible. This is a great way to cut down on waste and save money at the same time.
Look for accessories that are free from chemicals or toxic materials. This is important for eco-friendly weddings as it helps keep your guests safe and healthy.
Consider making your own hair accessory if you have crafting skills. Not only will this reduce waste, it will also add a personal touch to your look.
By following these tips, you'll be able to create an eco-friendly look with minimal environmental impact. With the right hair accessories, you can ensure your special day is as sustainable as possible!
Get ready for your big day with these ethically-sourced sustainable wedding hair accessories
From elegant pearl headbands to organic flower crowns, these pieces are perfect for any bride looking to make a statement. Our hair accessories are made from natural materials sourced from ethical suppliers and crafted with sustainable practices in mind. Not only will you look absolutely stunning wearing them, but you'll also be helping the environment by supporting sustainable production processes. So treat yourself and your bridal party with beautiful ethically-sourced wedding hair accessories that make a difference!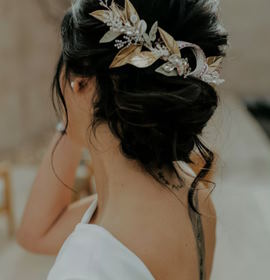 To complete your bridal look, why not add some of our other eco-friendly products? We offer an extensive collection of handmade jewelry made from recycled metals and conflict-free diamonds, stylish clutches crafted from upcycled fabrics, and many more unique and sustainable pieces to choose from. Whatever bridal look you're going for, we have something that will make your special day even more special. So shop our collection today and start planning a wedding that celebrates both love and sustainability!
We strive to provide modern brides with ethically-sourced options without compromising on quality or style. Our commitment to sustainability means that all our products are designed and produced with respect for the environment in mind, from the materials used to the production practices employed. We believe that beauty should not come at a price – so take advantage of our ethical choices and stunning designs today, knowing that you are impacting the world around us!
So whether you're looking for a timeless headpiece, a statement necklace, or something unexpected and unique, you will find the perfect piece for your big day here. Shop our sustainable wedding hair accessories today and start planning a wedding that celebrates both love and sustainability!